Services Overview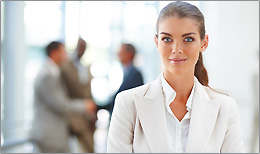 APPLICATION MANAGEMENT SERVICES
Support for applications in production occupies a large portion of today's IT budget. Managing those activities effectively drives to your bottom line. Application Management Services can assume the ongoing maintenance, management, conversion, enhancement and support of your application portfolio. In addition, Application Management Services can deliver application functionality and associated services across a network to multiple customers, using an expansive set of pricing models. Whether it's specific point solution, a specific skill, or a broad need, AMS can provide the right capabilities.
We offer you a wide range of application management services, latest technology based legacy systems and client-server based distributed systems to Net-centric systems. With the right resources, skills and processes, we help transition your applications across technologies.
IT CONSULTING SERVICES
Our Business Associates include IT professionals as well as international domain experts from a cross section of industries thus enabling us to offer world-class consultancy to our customers.
DREAMZHUT is a learning organization, with blue-chip HR policies and training procedures, working towards increasing the productivity of its knowledge workers and placing them in the forefront of technology advancements.
At DREAMZHUT, our services are based on the simple philosophy of partnership and trust. We understand that our services are crucial to the success of our customers' business and hence take the efforts to understand the business first. We track the business needs and the technology advancements simultaneously so that our customer derives the best from IT applications. And at key decision making points, customer participation is encouraged, adding up to mutually beneficial relationships.
We provide Consulting and services to large IT-solution providers in the areas of Java Technologies, Microsoft Technologies, C++, VC++, XML, Web technologies, ERP (like Oracle Applications, Siebel, Peoplesoft and SAP modules), Datawarehousing tools (Informatica, Cognos, Business Objects to name a few), Oracle, SQL Server and DB2.
OFFSHORE SERVICES
Business Executives face a host of challenges as they seek to manage their organizations through fast changing market environment and growing competitive pressures. Outsourcing IT applications is seen to be one of the ways of addressing these challenges.
Our Application Outsourcing Services are based on the simple philosophy of Partnership. We believe outsourcing involves a close partnership with the customer that results in business benefits to the customer, without loss of control or security.