Company Solutions
WEB APLICATION DEVELOPMENT
We develop your Web application solutions such as - Web Portal-Backend Design and Development - Single Sign-On - Secure Transactions, Secure Payment - EPayment, Billing - Email-Server - Trading. Our technology allows complete separation of front-end and backend.

Technologies capability…

# Java platform
# Microsoft Tools
# HTML, Java Server Pages (JSP), Servlet, and ASP
# Enterprise Java Beans components, VC++, CORBA, COM, and DCOM
# Application Servers - Weblogic, Websphere, and IIS
# Webservers - Apache, iPlanet Webserver and IIS
# XML, EAI


SOFTWARE TESTING

Software Testing is an important and autonomous phase in software development, maintenance and system integration. We offer specialized services in Software Testing and have developed a number of tools to improve test coverage and test performance. Our experience in Software Testing spans across various application domains such as Telecom, ERP and Government Services.

OUR SERVICES
# Functional Testing
# Regression Testing
# Integration Testing
# Performance Testing
# Development/Unit Testing
# System Testing
# Acceptance Testing


OUR RESPONSIBILITIES

# Deciding the overall Testing Strategy
# Preparing Testing Project Plans
# Preparing Test Specifications
# Executing Tests and Maintaining the test logs
# Test data sizing and management of the database
# Reporting the progress to Release Manager for overall project planning
# Identifying and managing risks involved
# Coordination with development Teams/Users and System Managers
# Problem reporting management
# Preparing /Advising on Testing Standards


OUTSOURCING
IT offshore outsourcing is transforming IT & product development organizations similar to how contract manufacturing transformed the high technology industry. The fortune 500 companies outsourcing model is already being leveraged by 50%, those including Microsoft, Oracle, GE, Motorola and more. This model can bring cost saving of 50% to 65% depending on mix of onsite and offshore resources. The ten hours difference from the Eastern Time puts India in an ideal position to enable 24 hours, around the clock development.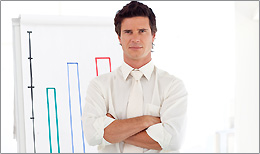 Europe and US team can work all day, and then while they are resting, Indian teams can pickup the work. It enables continues work possible and drastically cutting down deployment times.
OUTSOURCING TO DREAMZHUT

DREAMZHUT provides high quality Offshore IT Outsourcing and Global IT Consulting Services. Our Offshore IT Outsourcing Services can provide you up to 65% of cost savings on your IT Application Development and Maintenance. With a small on-site team to ensure knowledge continuity and proactive delivery to the business, offshore teams are leveraged to deliver a variety of application development and maintenance services.

THE ODC ADVANTAGE

Cost Advantage
Development cost minimized up to 65% due to low professional charges.

24x7x365 Support
DREAMZHUT supports a wonderfully talented 24 x 7 x 365 development cycle. The extended work hours due to difference in chronology between East and West allow technical support on existing systems at all hours.

On-time Deliveries to Customer
The time advantage coupled with the scope for hiring high volumes of work force if required ensure high-quality solutions on time and within budget, every time.

Shortened Development Cycles
Work happens on a 24-hour basis due to a 12-hour time zone difference between India and the US.

Way in to diversified Skills
High expertise in multiple domains of software to deal with an assortment of diverse systems all hours.